Danija Budimir Attorney at Law
- member of the Croatian Bar Association (Republic of Croatia)
- member of the Bar Association Frankfurt am Main (Federal Republic of Germany)
This independent law practice was established after practicing law for 15 years, particularly in the field of economy and finance as well as through European Commission-funded cross-border vocational training in a German law firm in Frankfurt am Main.
The law firm provides natural persons and legal entities with legal services at the highest professional level both in the Republic of Croatia with its registered office in Zagreb and in the Federal Republic of Germany with its registered office in Frankfurt am Main.
This reduces the costs of cross-border legal proceedings and thus leaves more time to our clients for their work routines and families.
Great attention is paid to the specificity of cross-border matters comprising company business, civil proceedings, inheritance matters (probate proceedings), recovery of outstanding debts, de facto and family relationships and other.
In cooperation with court interpreters for foreign languages, notaries public, tax experts, auditors, expert witnesses and other associates, this law firm provides its clients with a full service.
Professional communication:
- Croatian,
- German,
- English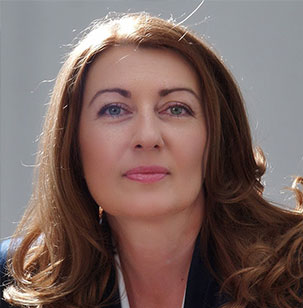 Danija Budimir
Attorney at Law
Lucija Horvat
Trainee
Sara Korade
Trainee
Registered office/Contact details
Republic of Croatia

Avenija Većeslava Holjevca 40
10000 Zagreb
Phone: +3851 7888 082
Cell phone: +385 98 837 209
Fax: +385 1 7888 081


Federal Republic of Germany

Elefantengasse 4
60313 Frankfurt am Main
Cell phone: +49 174 4918701
Phone:+49 (0) 69 71161011
Fax:+46 (0) 69 27244284